Name
Colonial Folk Art, Inc.
Founded
October 2010
Incorporated
July 2014
Owners
Beverly & Davie Burgdorf
Location
Williamsburg, VA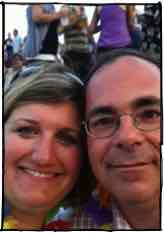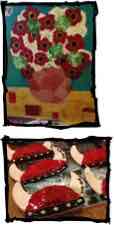 "Art is what you can get away with"-- Andy Warhol
"All I know is what I read in the newspaper" -- Will Rogers
Artists
Andy Warhol
Roy Lichtenstein
Pablo Picasso
Cornbread
Mama Girl
Books
History of the War
E.A. Pollard
Harper's History of the
Great Rebellion
Restaurants
Places
American Revolution Museum at Yorktown
To begin the story, you have to start way back before Beverly and I knew each other. More than 20 years ago, Beverly majored in art at Converse College and I majored in history at Wofford College. Our majors reflected our individual passion toward our respective disciplines.
Fast forward a few years and Beverly and I were married and starting to collect various pieces of art and an occasional book. We chose what we liked (and could afford) at the time which yielded a unique and eclectic collection. By 2005, we had collected quite a few pieces by modern masters and too much folk art to put on our walls.
At the same time, we had multiple book shelves filled with volumes of history. Not all were antiquated, but they were all focused on some portion of history. I also began collecting maps including plates from the "Atlas to Accompany the Official Record of the Union and Confederate Armies."
In 2010, Beverly and I decided that it was time to turn our knowledge and love of collecting into a business. By October 2010, we were ready to begin selling online and, in March 2011, we began selling in the Williamsburg Antique Mall.
Opening the studio and galley is a dream-come-true for both of us. We are looking forward to expanding our business even more!!!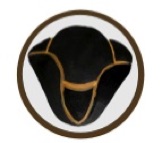 Add more art classes
Add more artists
Add more repurposed artwork
Get Bev's work in more galleries

"The story of our art begins where the
Abby Aldridge Rockefeller Folk Art Museum ends."