Mixed Media - In visual art, refers to an artwork in the making of which more than one medium has been employed. Works combine various traditionally distinct visual art media. For example, a work on canvas that combines paint, ink, and collage could properly be called a "mixed media" work.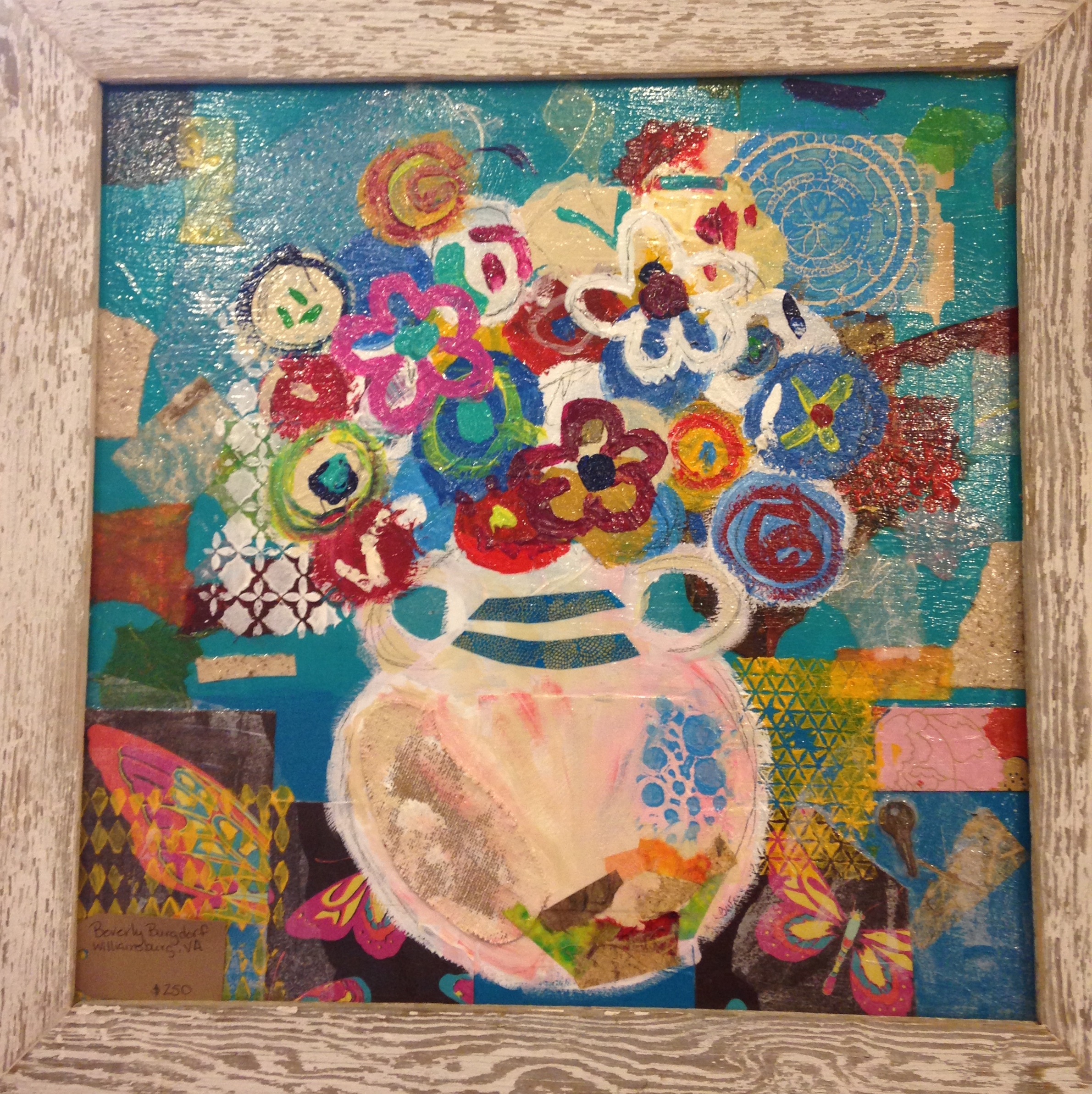 Mixed Media painting by Colonial Folk Art Studio & Gallery Artist-in-Residence Beverly Burgdorf
All classes are now
"On Demand"
Let us know when we can schedule you or your group
Introduction into layering your canvas with different materials to create texture and depth to your painting. We will use materials such as specialty papers, stencils, and transfers to create a one-of-a-kind artwork.
Students taking the class will learn the basic techniques required to create mixed media art pieces. Students should also come away from the class with an understanding of some materials that can be used in mixed media painting and how to make those materials come together in artwork.
During the 2-hour class, students will work on individual projects that they will be able to take home.
Tuition (includes supplies): $40